Seasons: 1
Episodes: 15
Subtitles: 30
Downloads: 30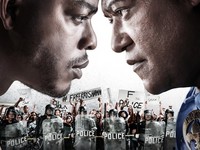 A black military veteran finds himself in a showdown with a New Orleans SWAT team and tries to talk his way out of the situation with the help of a sympathetic officer.
Laurence Fishburne
Stephan James
Jasmine Cephas Jones
Skeet Ulrich
Annabeth Gish
Ana Ortiz
#FreeRayshawn S01E09 - 'They All Want Me Dead, Don't They?'
Date
Down.
Rating
English subtitles
21.11.20 00:51

1

#FreeRayshawn S01E09 WEB.WELP
21.11.20 00:51

1

#FreeRayshawn S01E09 WEB.WELP