Seasons: 1
Episodes: 13
Subtitles: 39
Downloads: 676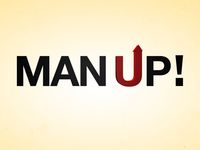 Three modern men try to get in touch with their inner tough guys and redefine what it means to be a real man. Will's grandfather fought in WWII. Will's father fought in Vietnam. Will plays Call of Duty on his PS3 and drinks non-dairy hazelnut creamer. So what happened to all the real men? They're still here, they just smell like pomegranate body wash now. Meet Will. his evolved, sensitive nature is why his awesome wife, Theresa married him. But Will and his friends find themselves wondering, in a world of Axe ads and manscaping, what does it really mean to be a guy anymore? Will is more interested in finding the perfect gift for his son Nathan's 13th birthday than in doing his job selling insurance; sensitive soul Craig still pines for his college ex, Lisa; and Kenny clamps down on his anger and asks himself, "what would Tobey Maguire do?," when his ex, Brenda, starts seeing a guy who is everything he's not and much better looking. After Craig crashes Lisa's wedding to try to win her back, they are all faced with an opportunity to Man Up and be like their forefathers.
Mather Zickel
Dan Fogler
Christopher Moynihan
Teri Polo
Amanda Detmer
Henry Simmons
Man Up S01E04 - 'Wingmen'
Date
Down.
Rating
English subtitles