Seasons: 1
Episodes: 1
Subtitles: 4
Downloads: 38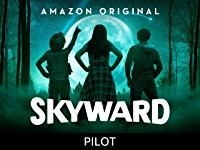 Three friends host a secret underground podcast exploring paranormal sightings in their tiny town of Wildwood, Oregon. Together, Piper, Curtis and Ira try to prove the existence of aliens and can't help but become personally involved with the cases of people who call into their show.
Mia Sinclair Jenness
Caleel Harris
Griffin Kunitz
Richard Speight Jr.
Sam Huntington
Aris Alvarado
Skyward S01E01 - 'Pilot'
Date
Down.
Rating
English subtitles