Seasons: 1
Episodes: 1
Subtitles: 5
Downloads: 42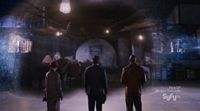 The thriller revolves around a team of military field operatives and civilian scientists who must use untested technology to travel back in time to alter past events in order to change the future and avoid a devastating terrorist attack. Justin Marks wrote the pilot and will executive produce with Tom Spezialy, Gail Berman, Lloyd Braun and Gene Stein.
Shane McRae
Jennifer Ferrin
Robbie Jones
Keon Mohajeri
Keisha Castle-Hughes
Rewind season 1 subtitles
Down.
Files
English subtitles