Seasons: 6
Episodes: 54
Subtitles: 299
Downloads: 159074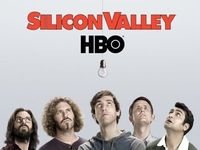 In the high-tech gold rush of modern Silicon Valley, the people most qualified to succeed are the least capable of handling success. A comedy partially inspired by Mike Judge's own experiences as a Silicon Valley engineer in the late 1980s.
Thomas Middleditch
T.J. Miller
Josh Brener
Martin Starr
Kumail Nanjiani
Christopher Evan Welch
Amanda Crew
Silicon Valley S03E06 - 'Bachmanity Insanity'
Date
Down.
Rating
English subtitles